Personalised Art, Unique Gifts &
Typographic Prints from Artetype
Typographic Prints from Artetype
Artetype produce a unique range of personalised typographic prints and word art.
Combining a passion for typography and vintage design we launched a range of personalised typographic prints in 2014, designed to commemorate the special details of your New Baby, Christening, Wedding or Anniversary. Our Music Legends range inspired by a love of music is a typographical tribute to some of the world's greatest guitarists, blues and jazz legends.
We are continuing to expand our product line with the goal of providing vibrant, interesting and contemporary art for your home.
Free Delivery
Each piece of typographic art is professionally printed in our studio to order. If you need something in a hurry or have any bespoke special requests, please get in touch and we'll see if we can help.
All orders are shipped free of charge, artwork is carefully packaged to ensure safe transit and dispatched within 3 – 5 working days.
Unfortunately we don't currently deliver to addresses outside the UK at this time. Please ensure that you will be at the delivery address to sign for it. It's a good idea to consider giving a work address if you will not be there during the day.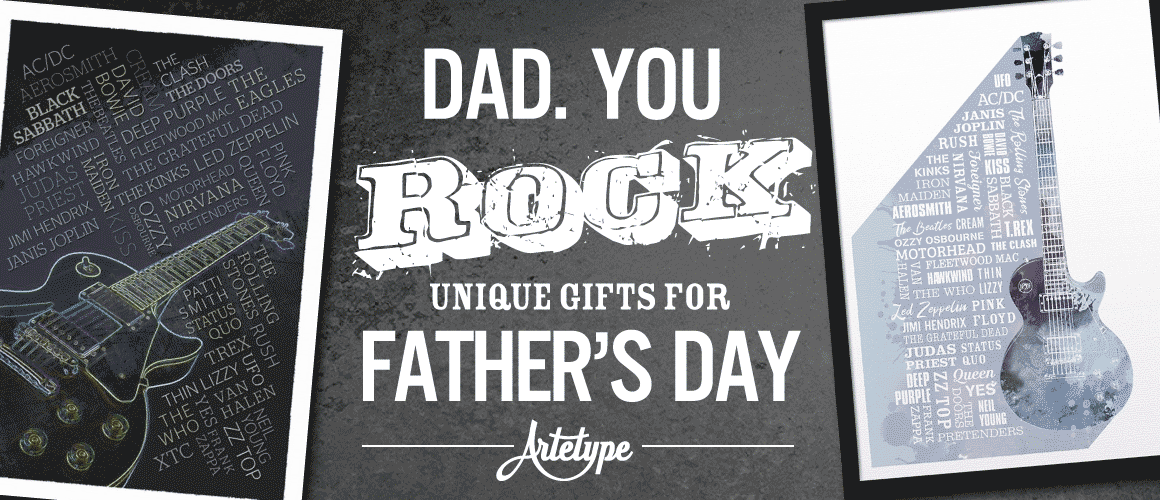 Father's Day, Sunday June 17th Treat your Dad to something extra-special this Father's Day with one of our Rock Music Typographic Prints. If your Dad loves pounding beats, driving rhythms and a guitar-driven sound, these prints are for them. Our unique typographic prints feature a collage of famous rock legends. Names include legends from AC/DC […]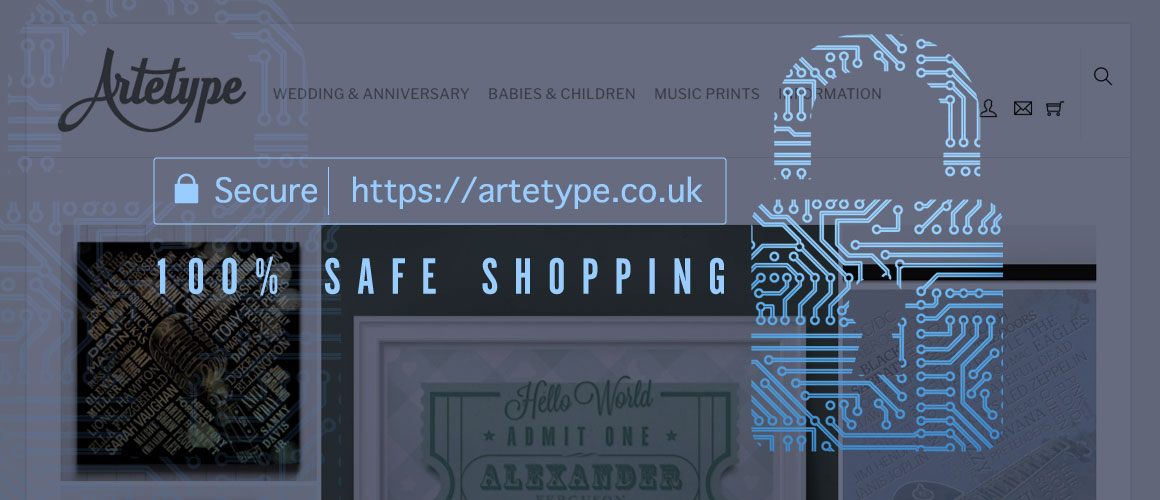 We take our security very seriously at Artetype and we want our valued customers to enjoy a safe online shopping experience. Safe Online Shopping… To boost our security we've added an SSL Security Certificate which encrypts your data when placing an order with us and keeps your personal information safe from hackers. Look at the navigation bar […]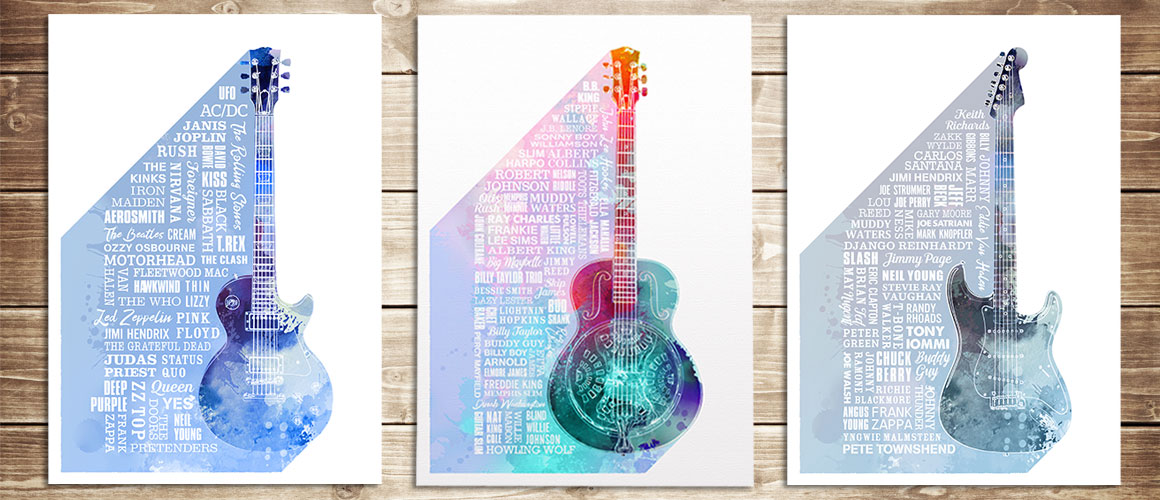 Our new Heroes of Rock, Blues & Guitar prints are exciting additions to our Music Legends range. These prints are typographic tributes to the world's greatest musicians featuring a collage of famous names in the shadow of a watercolour style guitar. They come in a choice of colours and would make a great gift for a music lover. […]